Corporate Background
Elfring Fonts Inc™ was founded in 1979 and is a global supplier of MICR / E13-b fonts and Secure Check fonts. Elfring's products are easily affordable by small and medium sized businesses. With over 30 years in the business, over 75% of the U.S. Fortune 100 companies use one or more Elfring Font products. Elfring Fonts Inc. is a D&B rated corporation located in St. Charles, Illinois. We are open Monday - Thursday from 9 am until 5 pm, Chicago time.
Products
Elfring Fonts produces retail, custom, and OEM MICR and Secure fonts and software. Our font formats include: OpenType/TrueType (TTF), PostScript (PFB), LaserJet (USP/SFP), DeskJet, & Windows screen (FON/FNT) formats. Additional formats may be available.

We specialize in fonts for the PC, Unix, and mainframe computers. Most of our fonts are available in Windows and PCL formats. A few are also available in Mac format.
Product Testing
Elfring Fonts follows a strict product testing schedule prior to the release of any new or updated MICR product. In addition, our product guarantee includes the promise to fix any software bugs found in our products within 30 days, or refund your money.
Credit
Elfring Fonts accepts purchase orders from most U.S. corporations, U.S. schools, and many U.S. State or County governmental agencies. We do not accept purchase orders from outside the U.S. Purchase orders must meet all the terms described here.
License Information
Elfring Fonts offers retail product licenses and discounted multiple user licenses. You can increase the number of users for a software package at any time. We also offer distribution licenses, that allow you to include our fonts with software of yours that you sell. Finally, we offer embeddable licenses for our fonts that let them embed in pdf documents or on web sites.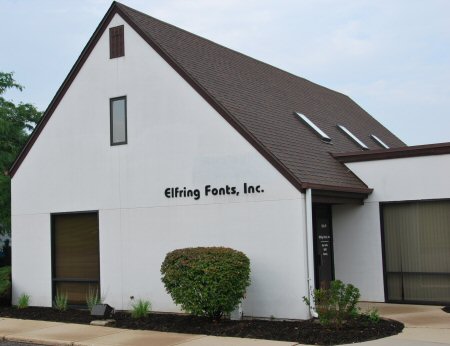 Purchasing Products
Virtually all of our products are available for purchase on line. You can purchase and immediately download any of these MICR products via our secure online delivery system, or order them by phone, fax, email, or mail. Free trial versions are available for all of our products so you can see exactly how they work before you commit to purchasing them!
Elfring Fonts Inc
4N899 W Mary Dr
St. Charles, IL 60175


Phone: 1-630-440-2456
Send us a text at:



Email Us